Meade Telescope Cover, 8"
Product dimensions: 43x95cm
This weather resistant and UV resistant cover protects your 8" LX Series Telescope for short term outdoor usage, such as multiple day/night star parties or setting up in the backyard for several days. Not intended for long term storage. Made from silver fabric material with black interior lining. Included bungee cord secures cover to telescope. Suitable for daytime heat, cold, light rain, and dew. Blocks UV to prolong telescope life outside.
Compatible with:
Meade LightSwitch 8" F/10 ACF Telescope
Meade LX65 8" ACF Telescope
Meade LX200 8" F/10 ACF Telescope
Meade Telescope Cover, 8"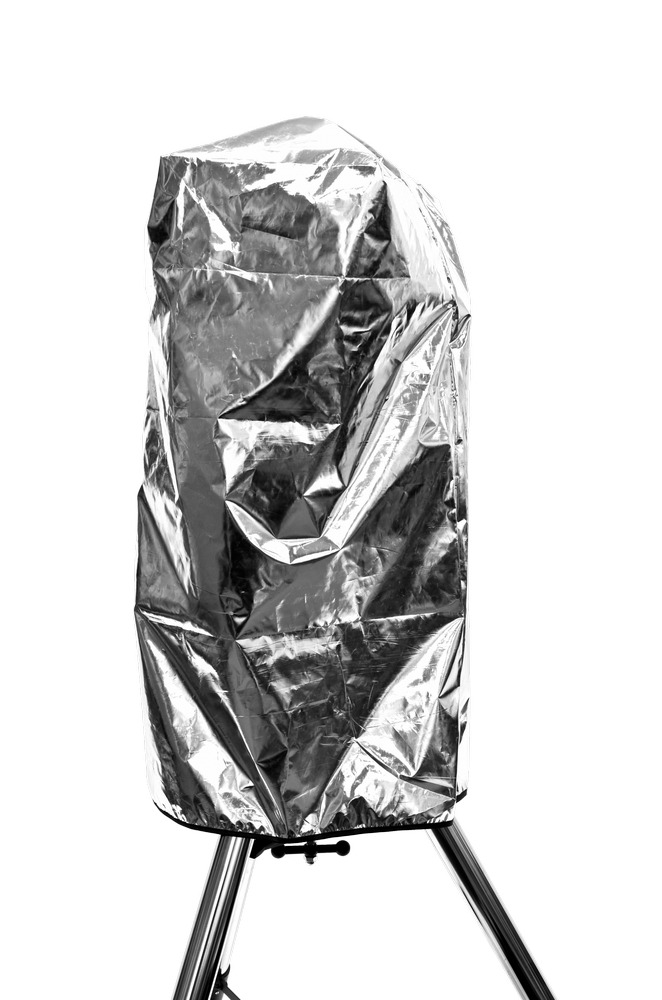 This weather resistant and UV resistant cover protects your 8" LX Series Telescope for short term outdoor usage, such as multiple day/night star parties or setting up in the backyard for several days. Not intended for long term storage. Made from silver fabric material with black interior lining. Included bungee cord secures cover to telescope. Suitable for daytime heat, cold, light rain, and dew. Blocks UV to prolong telescope life outside. Compatible with:
Meade LightSwitch 8" F/10 ACF Telescope
Meade LX65 8" ACF Telescope
Meade LX200 8" F/10 ACF Telescope