Meade LX600 10" F/8 ACF Telescope without Tripod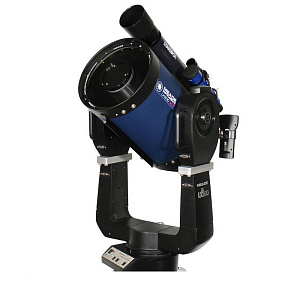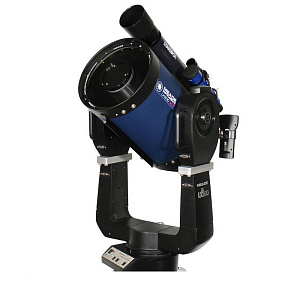 Catadioptric telescope with GoTo function. Objective lens diameter: 254mm. Focal length: 2032mm
This 10" LX600 has 10" diameter f/8 ACF optics (focal length 2032mm) and Ultra-High Transmission Coatings (UHTC) for maximum image brightness and contrast. The redesigned mirror mounting system achieves zero image shift and includes an internal Crayford style focuser with two speed, 7:1 reduction control that allows for quick and easy adjustments.
Includes StarLock- the revolutionary new technology that makes target acquisition on your imaging sensor and accurate guiding during exposures completely automatic.
The 10" LX600-ACF comes fully equipped with AutoStar II keypad with 145,000 object library, Meade 1.25" diagonal mirror, 26mm Super Plössl eyepiece and 8x50 viewfinder with quick release bracket.
Power panel includes the following ports: 12V input, 12V output, illuminated reticle, handbox, RS-232 x1, StarLock, Aux, and Focuser.
Features:
10" f/8 Advanced Coma Free Optics – 2032mm focal length
Ultra-High Transmission Coatings (UHTC)
Crayford Focuser
StarLock automatic guider
AutoStar II GOTO system
Meade LX600 10" F/8 ACF Telescope without Tripod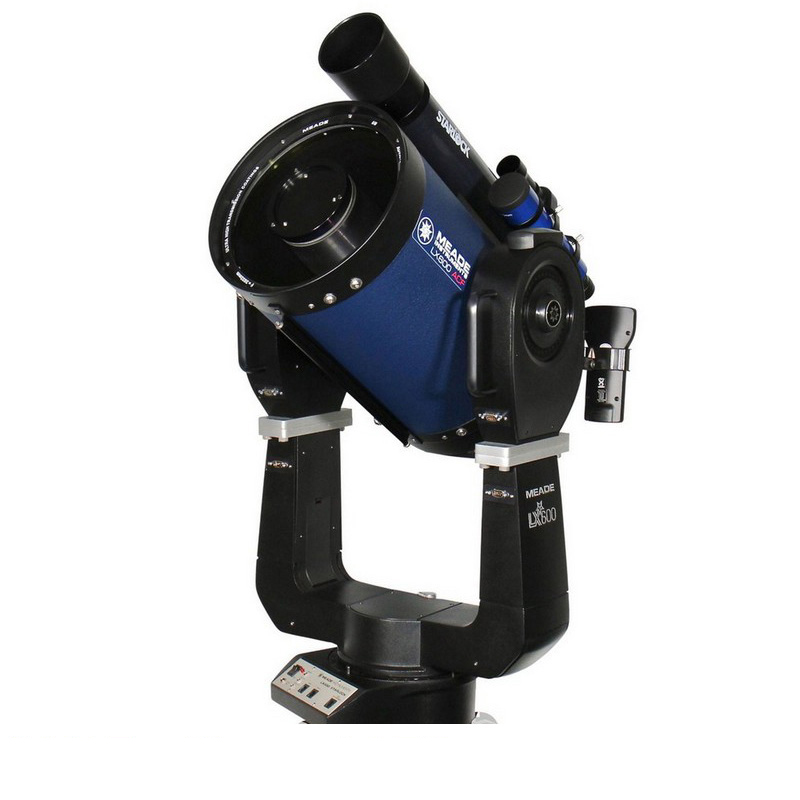 This 10" LX600 has 10" diameter f/8 ACF optics (focal length 2032mm) and Ultra-High Transmission Coatings (UHTC) for maximum image brightness and contrast. The redesigned mirror mounting system achieves zero image shift and includes an internal Crayford style focuser with two speed, 7:1 reduction control that allows for quick and easy adjustments. Includes StarLock- the revolutionary new technology that makes target acquisition on your imaging sensor and accurate guiding during exposures completely automatic. The 10" LX600-ACF comes fully equipped with AutoStar II keypad with 145,000 object library, Meade 1.25" diagonal mirror, 26mm Super Plössl eyepiece and 8x50 viewfinder with quick release bracket. Power panel includes the following ports: 12V input, 12V output, illuminated reticle, handbox, RS-232 x1, StarLock, Aux, and Focuser. Features: 10" f/8 Advanced Coma Free Optics – 2032mm focal length Ultra-High Transmission Coatings (UHTC) Crayford Focuser StarLock automatic guider AutoStar II GOTO system