LUNT LS60THa/B1200FT H-alpha Solar Telescope
Achromatic refractor. Objective lens diameter: 60mm. Focal length: 500mm
Complete H-alpha solar telescope with 60mm aperture, <0.75 Angstrom bandwidth, B1200 blocking filter, and Feather Touch focuser. The large B1200 blocking filter provides smaller vignetting for imaging.
The LS60THa/B1200FT is a complete telescope for observing the Sun in H-alpha, with 60mm aperture (no central obstruction) and 500mm focal length. An internal Etalon allows provides <0.75 Angstrom bandwidth. The Etalon is installed safely inside the telescope tube, and adjustable by a mechanical tilting system.
Fine adjustment is achieved by a Starlight Instruments 2" Feather Touch focuser with 1.5" travel and 10:1 reduction.
Blocking filter is the B1200. The B1200 is good for visual solar observing, and also good for solar imaging. The star diagonal in which the blocking filter is installed, is equipped as standard for 1.25" eyepieces and with a T2 camera connection.
Features:
Bandwidth: <0.75 Angstrom
Tuning: tiltable internal Etalon
Blocking filter: B1200 with 1.25" and T2 connection
Focuser: Starlight Instruments Feather Touch focuser with 10:1 reduction
Tube ring with 1/4-20 tapped base (standard thread for photo tripods)
The kit includes:
Solar telescope
B1200 blocking filter in star diagonal
2" Feather Touch focuser
Tube ring with 1/4-20 connection for mounting on photo tripods
Transport case
Instruction manual
LUNT LS60THa/B1200FT H-alpha Solar Telescope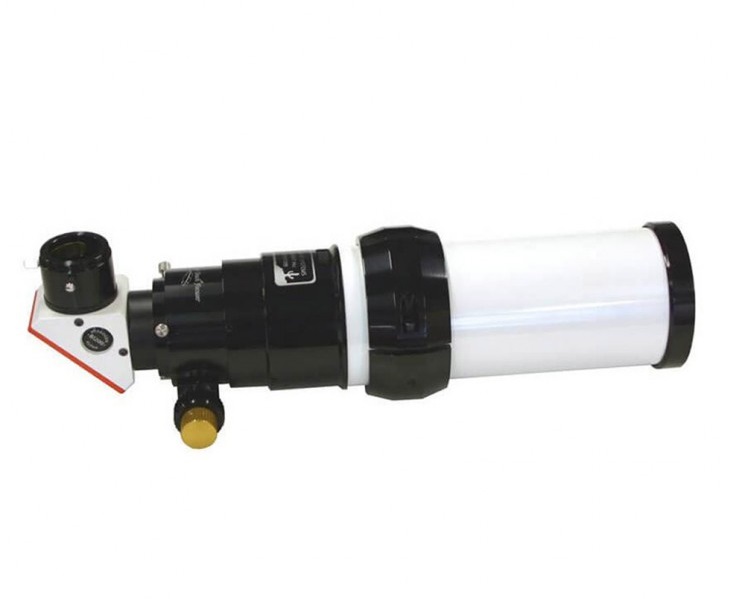 Complete H-alpha solar telescope with 60mm aperture, <0.75 Angstrom bandwidth, B1200 blocking filter, and Feather Touch focuser. The large B1200 blocking filter provides smaller vignetting for imaging. The LS60THa/B1200FT is a complete telescope for observing the Sun in H-alpha, with 60mm aperture (no central obstruction) and 500mm focal length. An internal Etalon allows provides <0.75 Angstrom bandwidth. The Etalon is installed safely inside the telescope tube, and adjustable by a mechanical tilting system. Fine adjustment is achieved by a Starlight Instruments 2" Feather Touch focuser with 1.5" travel and 10:1 reduction. Blocking filter is the B1200. The B1200 is good for visual solar observing, and also good for solar imaging. The star diagonal in which the blocking filter is installed, is equipped as standard for 1.25" eyepieces and with a T2 camera connection. Features: Bandwidth: <0.75 Angstrom Tuning: tiltable internal Etalon Blocking filter: B1200 with 1.25" and T2 connection Focuser: Starlight Instruments Feather Touch focuser with 10:1 reduction Tube ring with 1/4-20 tapped base (standard thread for photo tripods) The kit includes: Solar telescope B1200 blocking filter in star diagonal 2" Feather Touch focuser Tube ring with 1/4-20 connection for mounting on photo tripods Transport case Instruction manual