Levenhuk Ra R66 ED Doublet Carbon OTA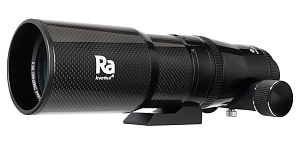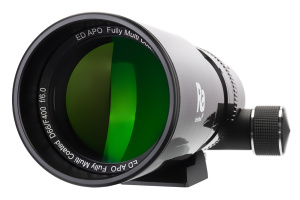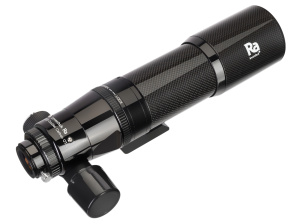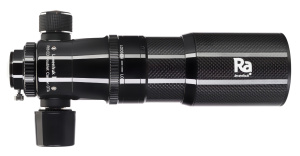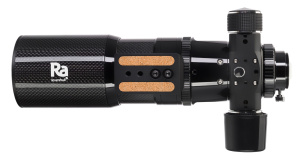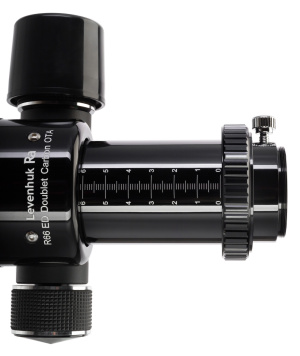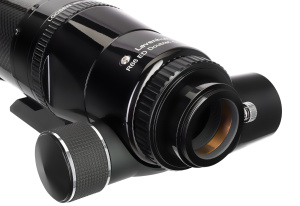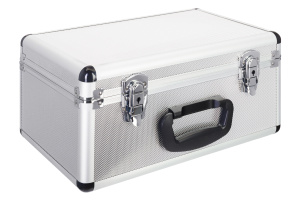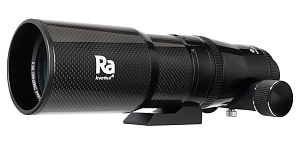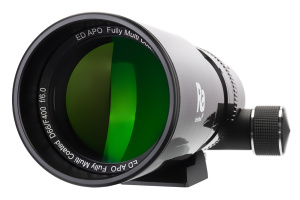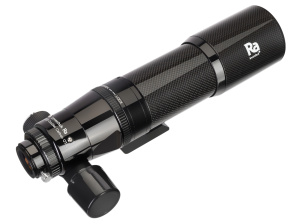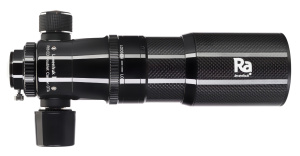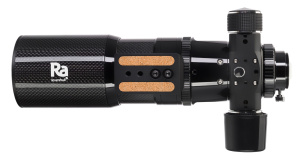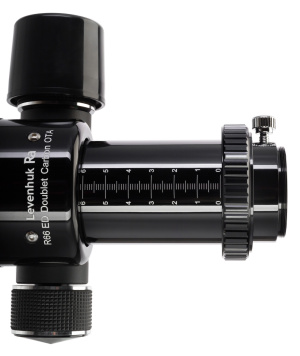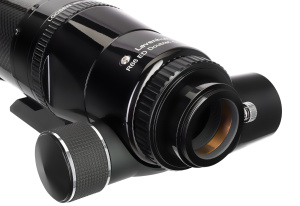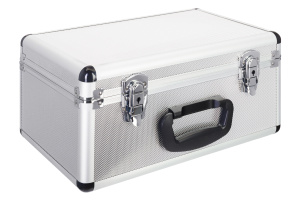 Two-lens apochromatic refractor with extra-low dispersion optics. Aperture: 66mm. Focal length: 400mm
The Levenhuk Ra R66 ED Doublet Carbon OTA apochromatic refractor features a carbon fiber body so that it is lighter and more compact than many other telescopes, so it is convenient for field use. The telescope renders a clear and contrasting image, provides a good overview, and is excellent in astrophotography. You can easily take unforgettable photos of the night sky with this Optical Tube Assembly (OTA), but it is also well suited for visual observations. With this OTA, you can observe all of the objects from the Messier catalogue, many nebulae and star clusters as well as some planets of the solar system.
The optics are made of extra-low dispersion glass so that the picture lacks chromatic distortion, which most refractors, including achromatic ones, are subject to. They effectively reduce chromatic aberrations, especially secondary and spherochromatic ones. As a result, the picture is of excellent quality even at high magnification. The built in dual-speed Crayford focuser allows for precise and smooth focus adjustment.
As the optics are housed in a carbon fiber body, temperature stabilization is twice as fast. This is due to the fact that carbon does not change its properties due to temperature changes and, therefore, to start observing, it is enough to wait until the optics "cool down". The optical tube can be installed on most modern mounts. The kit includes a convenient and robust aluminum case for transporting and storing the telescope.
Please note: Mount, tripod, and optical accessories are not included.
Features:
Apochromatic refractor with fully multi-coated ED optics
Minimum chromatic distortion, wide field of view, and high contrast
Excellent choice for astrophotography and good for visual observations
Dual-speed Crayford focuser for precise and smooth focus adjustments
Carbon fiber body for faster temperature stabilization of the optical tube
The kit includes:
Telescope optical tube
Cleaning wipe
Aluminum case
Protective caps
User manual and lifetime warranty
Levenhuk Ra R66 ED Doublet Carbon OTA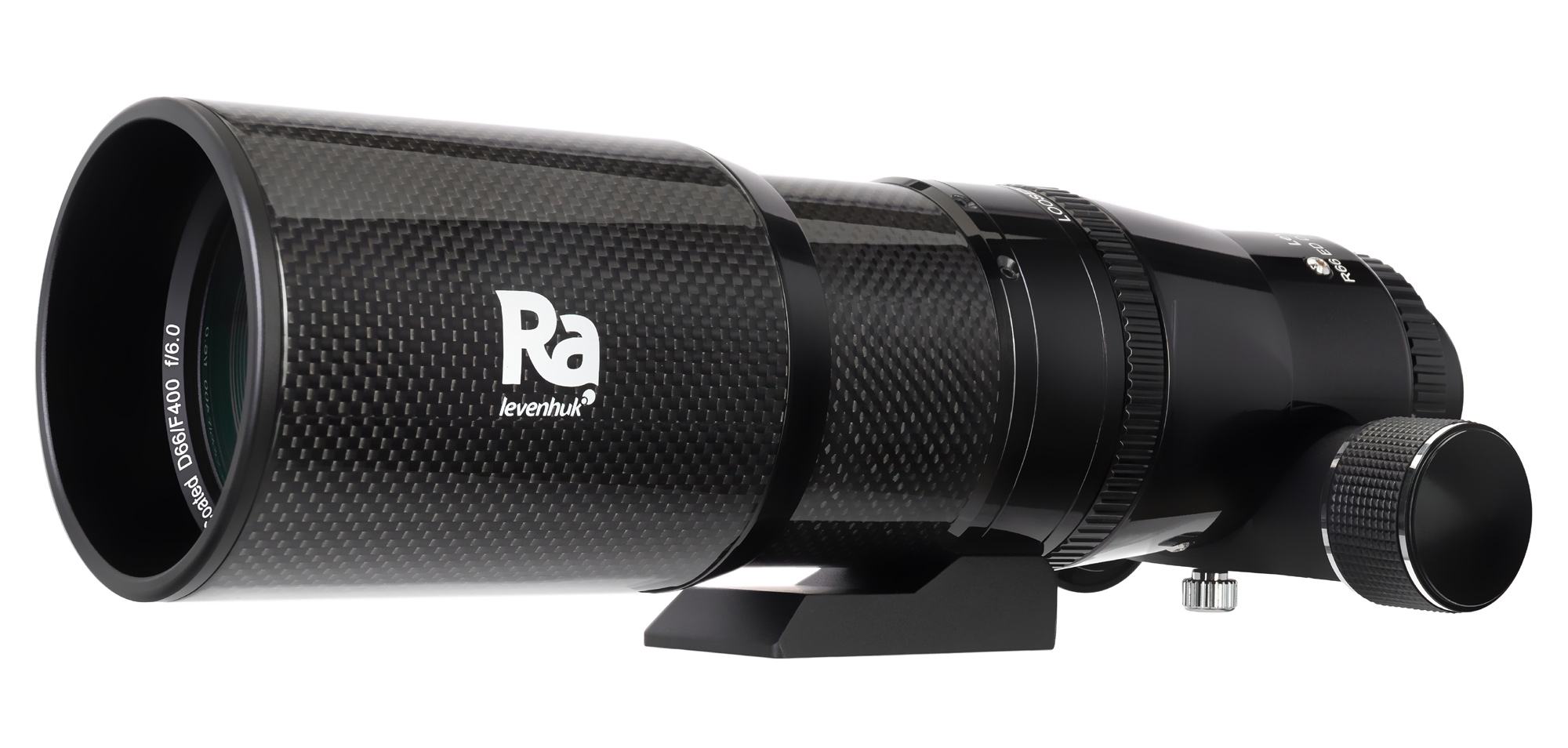 The Levenhuk Ra R66 ED Doublet Carbon OTA apochromatic refractor features a carbon fiber body so that it is lighter and more compact than many other telescopes, so it is convenient for field use. The telescope renders a clear and contrasting image, provides a good overview, and is excellent in astrophotography. You can easily take unforgettable photos of the night sky with this Optical Tube Assembly (OTA), but it is also well suited for visual observations. With this OTA, you can observe all of the objects from the Messier catalogue, many nebulae and star clusters as well as some planets of the solar system. The optics are made of extra-low dispersion glass so that the picture lacks chromatic distortion, which most refractors, including achromatic ones, are subject to. They effectively reduce chromatic aberrations, especially secondary and spherochromatic ones. As a result, the picture is of excellent quality even at high magnification. The built in dual-speed Crayford focuser allows for precise and smooth focus adjustment. As the optics are housed in a carbon fiber body, temperature stabilization is twice as fast. This is due to the fact that carbon does not change its properties due to temperature changes and, therefore, to start observing, it is enough to wait until the optics "cool down". The optical tube can be installed on most modern mounts. The kit includes a convenient and robust aluminum case for transporting and storing the telescope. Please note: Mount, tripod, and optical accessories are not included. Features: Apochromatic refractor with fully multi-coated ED optics Minimum chromatic distortion, wide field of view, and high contrast Excellent choice for astrophotography and good for visual observations Dual-speed Crayford focuser for precise and smooth focus adjustments Carbon fiber body for faster temperature stabilization of the optical tube The kit includes: Telescope optical tube Cleaning wipe Aluminum case Protective caps User manual and lifetime warranty