Levenhuk Blitz 76 PLUS Telescope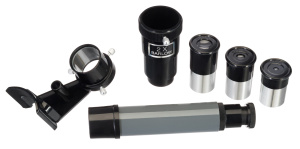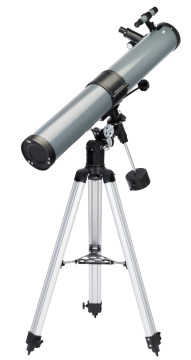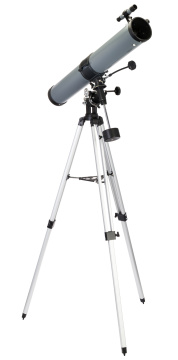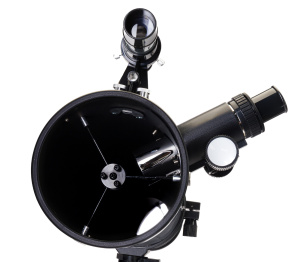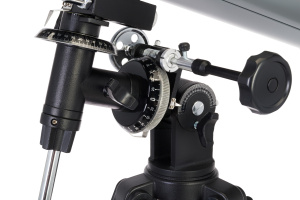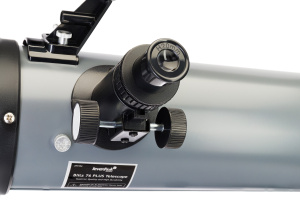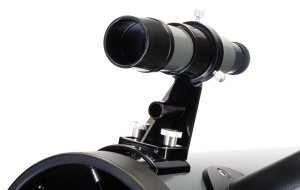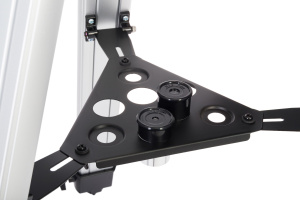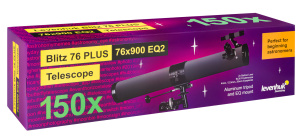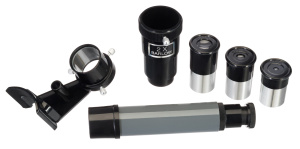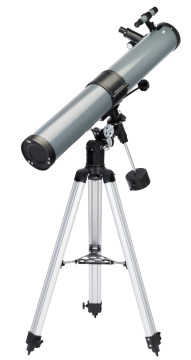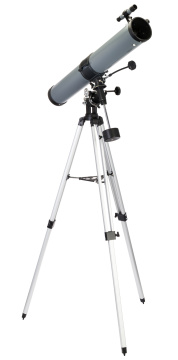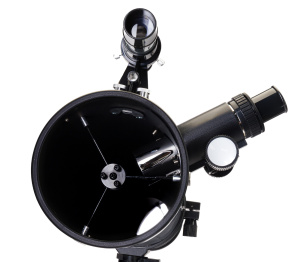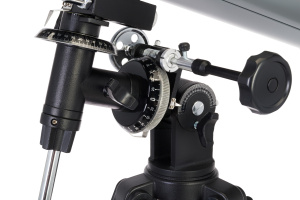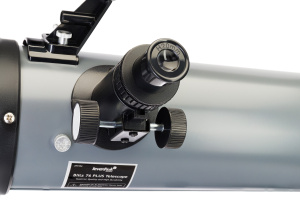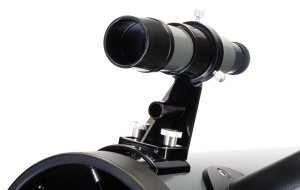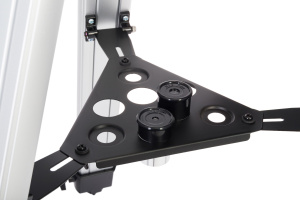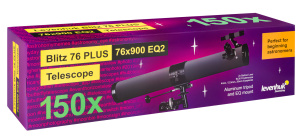 Newtonian reflector. Aperture: 76mm. Focal length: 900mm
The Levenhuk Blitz 76 PLUS Newtonian reflector is installed on an equatorial mount. This model is ideal for the beginner user who is interested in exploring deep-sky objects. Its optics render images of star clusters, bright Messier objects, binary stars, and many other objects fairly good. You can also observe outer space, especially the Moon and earth-type planets. As the telescope's kit includes all of the necessary accessories, it can be great as a gift.
The reflector features a spherical primary mirror. The lenses are made of glass with an anti-reflective coating. Up to the highest practical power, a clear and sharp image with low distortion can be observed through the telescope. The equatorial mount with slow-motion control knobs allows for tracking celestial objects as they move across the night sky.
The tripod is made of aluminum. There is an accessory tray in the middle, and its legs feature adjustable height.
Features:
Newtonian reflector on an equatorial mount
Glass optics with an anti-reflective coating
Low distortion and good detail
Suitable for observing deep sky: nebulae, galaxies, star clusters, and many other objects
Extensive kit eliminates the necessity to purchase additional accessories
The kit includes:
Telescope optical tube
SR 4mm eyepiece
H 12.5mm eyepiece
H 20mm eyepiece
2x Barlow lens
Finder 5x24
Equatorial mount
Slow-motion control knobs
Counterweight bar
Counterweight
Tube ring
Aluminum tripod with an accessory tray
User manual and lifetime warranty
Levenhuk Blitz 76 PLUS Telescope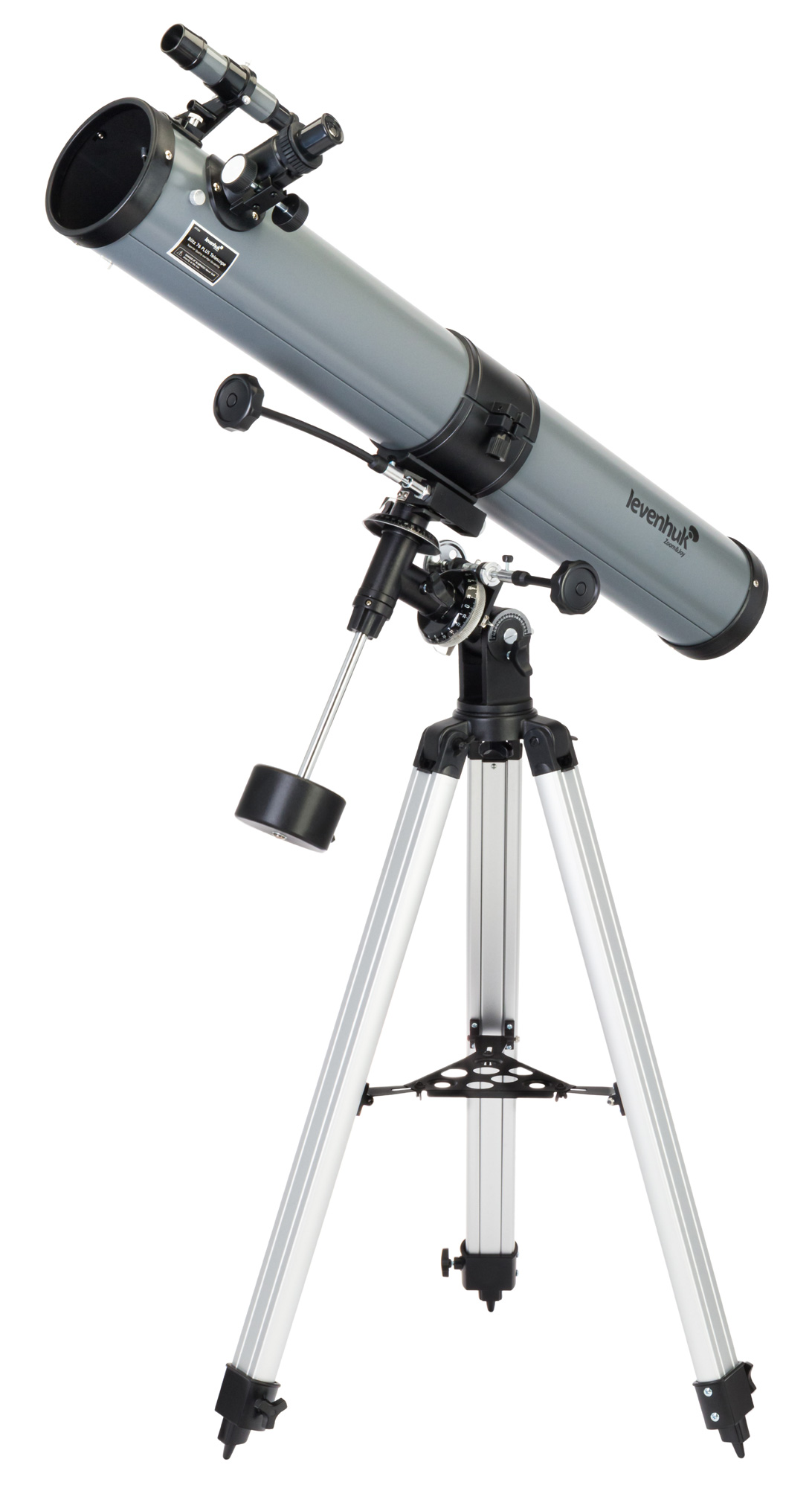 The Levenhuk Blitz 76 PLUS Newtonian reflector is installed on an equatorial mount. This model is ideal for the beginner user who is interested in exploring deep-sky objects. Its optics render images of star clusters, bright Messier objects, binary stars, and many other objects fairly good. You can also observe outer space, especially the Moon and earth-type planets. As the telescope's kit includes all of the necessary accessories, it can be great as a gift. The reflector features a spherical primary mirror. The lenses are made of glass with an anti-reflective coating. Up to the highest practical power, a clear and sharp image with low distortion can be observed through the telescope. The equatorial mount with slow-motion control knobs allows for tracking celestial objects as they move across the night sky. The tripod is made of aluminum. There is an accessory tray in the middle, and its legs feature adjustable height. Features: Newtonian reflector on an equatorial mount Glass optics with an anti-reflective coating Low distortion and good detail Suitable for observing deep sky: nebulae, galaxies, star clusters, and many other objects Extensive kit eliminates the necessity to purchase additional accessories The kit includes: Telescope optical tube SR 4mm eyepiece H 12.5mm eyepiece H 20mm eyepiece 2x Barlow lens Finder 5x24 Equatorial mount Slow-motion control knobs Counterweight bar Counterweight Tube ring Aluminum tripod with an accessory tray User manual and lifetime warranty