Levenhuk Karma PLUS 12x32 Binoculars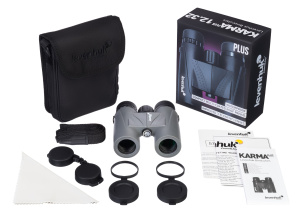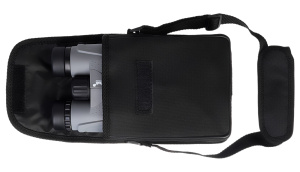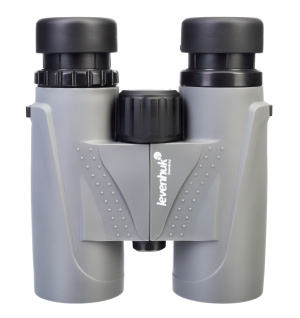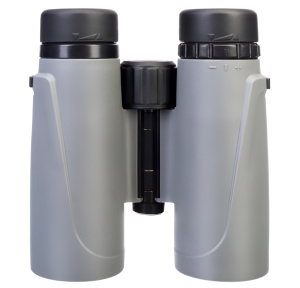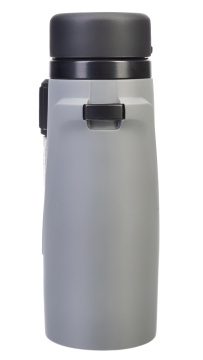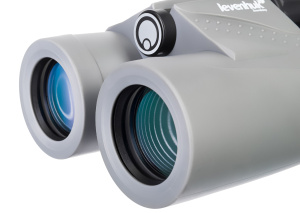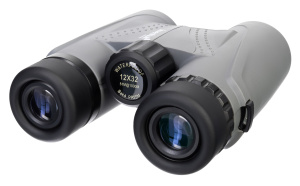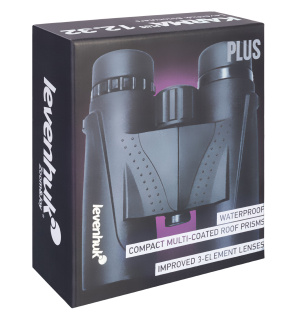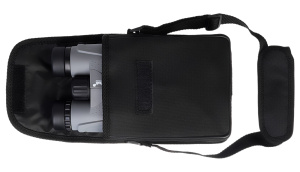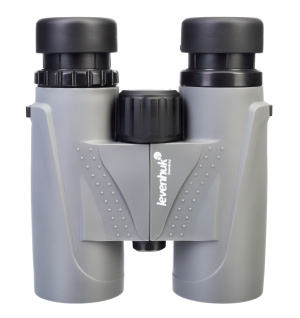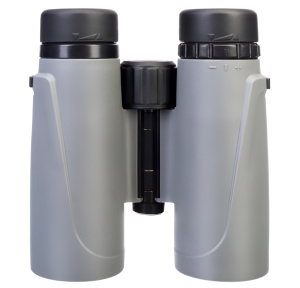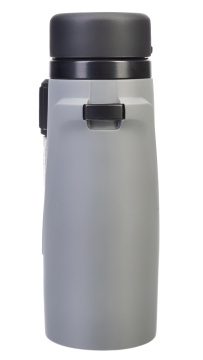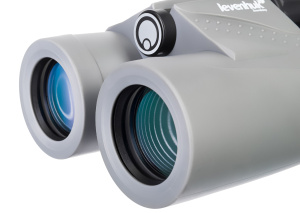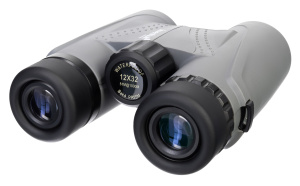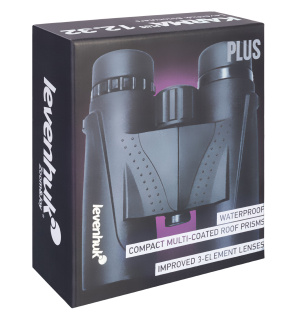 Makes the world closer! Magnification: 12x. Objective lens diameter: 32mm
Levenhuk Karma PLUS 12x32 Binoculars make long distances shorter! Powerful 12x magnification allows you to see very distant objects in great detail. Improved optics create bright and clear views, and the reliable all-weather shell allows you to continue your observation even when it suddenly rains or snows. The compact size of these binoculars allows you to take them with you wherever you go. Make the world closer with Levenhuk Karma PLUS 12x32!
The roof prism design of these binoculars allows them to be compact – just enough to fit into a small bag or pocket. Three-element eyepieces guarantee the highest quality of produced views. Levenhuk Karma PLUS 12x32 Binoculars create vivid lifelike images with natural colors! The shell is filled with nitrogen so that the optics won't fog up even in high humidity, and the produced views will always be sharp and clear.
One more advantage of these binoculars is their improved ergonomic design. The interpupillary distance and diopters can be adjusted to the individual user's eyesight. Twist-up eyecups enable users to choose the optimal distance between their eyes and the eyepieces. The embossed body of light gray color does not slip in hands.
The kit includes:
Levenhuk Karma PLUS 12x32 Binoculars
Eyepiece and objective lens caps
Strap
Cleaning wipe
Pouch
User guide and lifetime warranty
Levenhuk Karma PLUS 12x32 Binoculars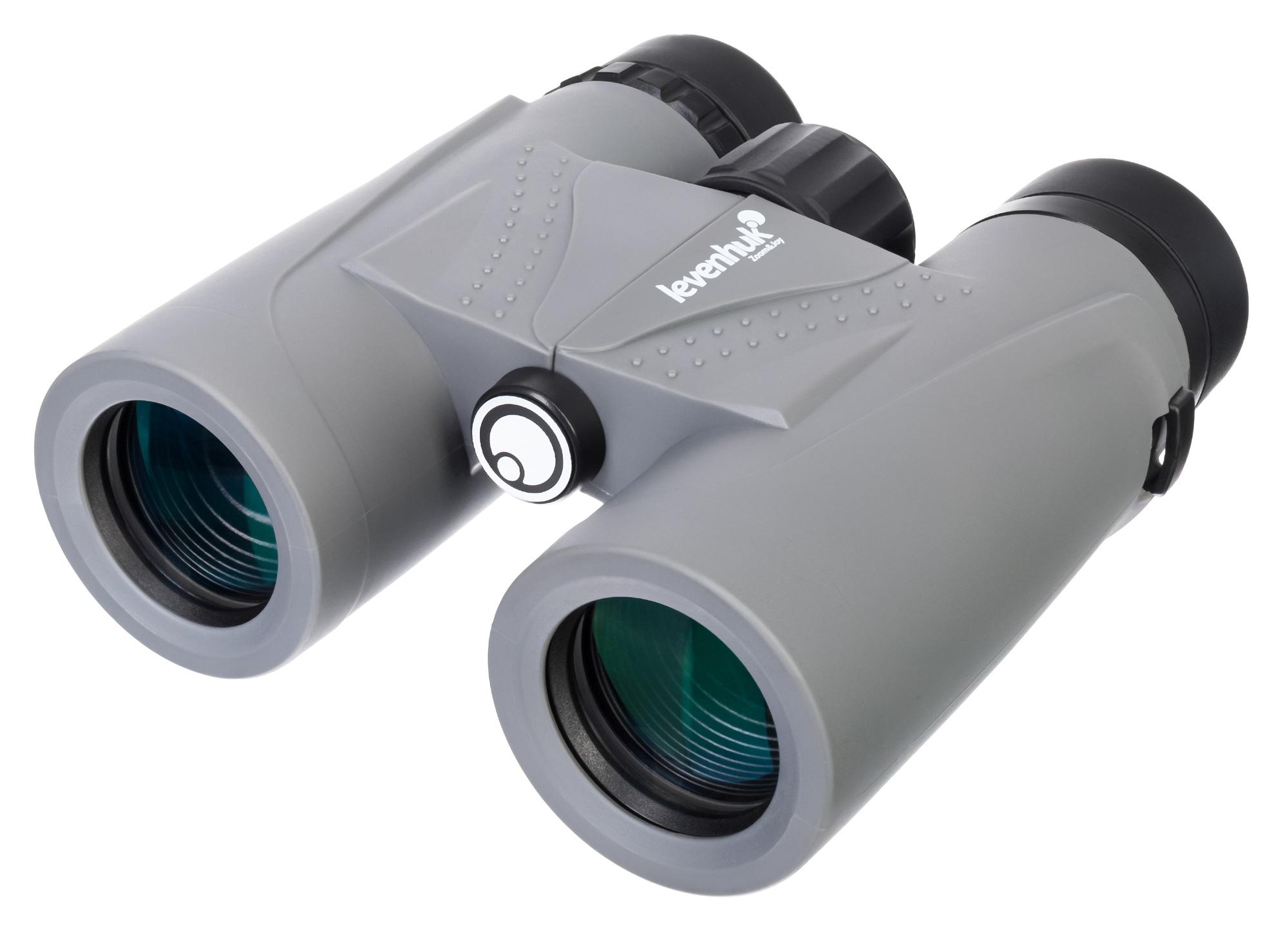 Levenhuk Karma PLUS 12x32 Binoculars make long distances shorter! Powerful 12x magnification allows you to see very distant objects in great detail. Improved optics create bright and clear views, and the reliable all-weather shell allows you to continue your observation even when it suddenly rains or snows. The compact size of these binoculars allows you to take them with you wherever you go. Make the world closer with Levenhuk Karma PLUS 12x32! The roof prism design of these binoculars allows them to be compact – just enough to fit into a small bag or pocket. Three-element eyepieces guarantee the highest quality of produced views. Levenhuk Karma PLUS 12x32 Binoculars create vivid lifelike images with natural colors! The shell is filled with nitrogen so that the optics won't fog up even in high humidity, and the produced views will always be sharp and clear. One more advantage of these binoculars is their improved ergonomic design. The interpupillary distance and diopters can be adjusted to the individual user's eyesight. Twist-up eyecups enable users to choose the optimal distance between their eyes and the eyepieces. The embossed body of light gray color does not slip in hands. The kit includes: Levenhuk Karma PLUS 12x32 Binoculars Eyepiece and objective lens caps Strap Cleaning wipe Pouch User guide and lifetime warranty