Coronado Cemax 12mm Solar Telescope Eyepiece
Coronado CEMAX 12mm Eyepiece (1.25" barrel) is designed for use with Coronado H-alpha Solar Telescopes and filters. Specifically designed for use at H-alpha (or Ha) wavelengths, this specialty eyepiece uses optimized coatings to enhance contrast, minimize glare and also affords excellent contrast for planetary viewing. The eyepiece features 20mm eye relief, 52° field of view, and rubber eye guard. Caps included.
NOTE: this eyepiece is NOT a filter in any way, and for Solar observing must be only used in conjunction with a Coronado Ha Solar Telescope or telescope with a Coronado filter set appropriately and safely mounted.
Features:
CEMAX 1.25" eyepiece for use at H-alpha wavelengths
Optimized coatings to minimize glare while ensuring high contrast
Rubber eyecup for comfortable viewing
Coronado Cemax 12mm Solar Telescope Eyepiece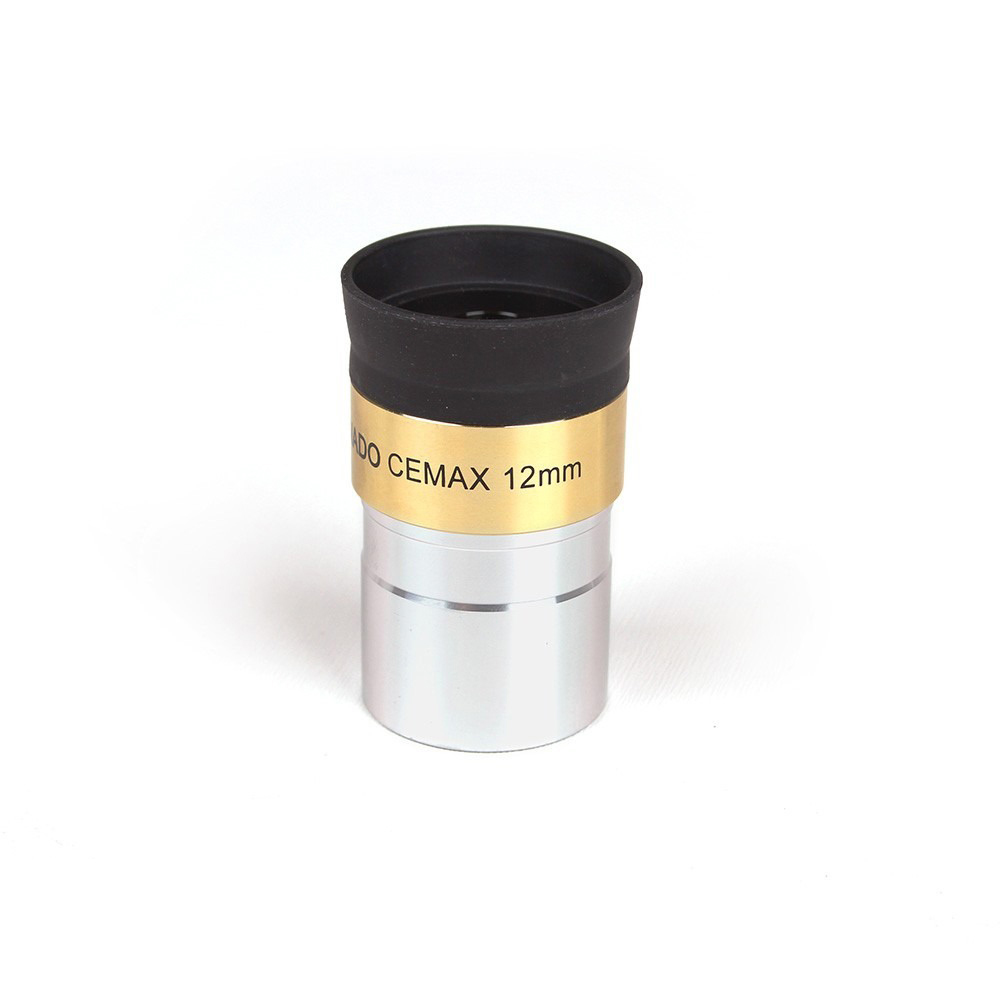 Coronado CEMAX 12mm Eyepiece (1.25" barrel) is designed for use with Coronado H-alpha Solar Telescopes and filters. Specifically designed for use at H-alpha (or Ha) wavelengths, this specialty eyepiece uses optimized coatings to enhance contrast, minimize glare and also affords excellent contrast for planetary viewing. The eyepiece features 20mm eye relief, 52° field of view, and rubber eye guard. Caps included. NOTE: this eyepiece is NOT a filter in any way, and for Solar observing must be only used in conjunction with a Coronado Ha Solar Telescope or telescope with a Coronado filter set appropriately and safely mounted. Features: CEMAX 1.25" eyepiece for use at H-alpha wavelengths Optimized coatings to minimize glare while ensuring high contrast Rubber eyecup for comfortable viewing