Meade Series 6000 50mm Guide Scope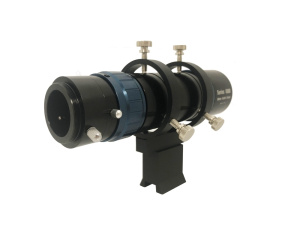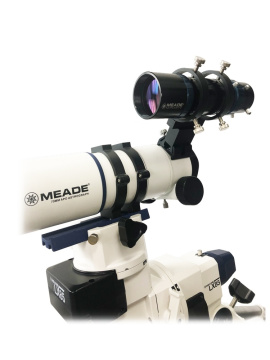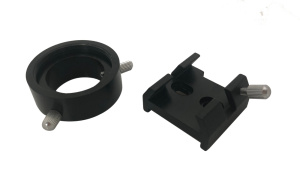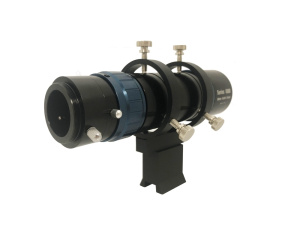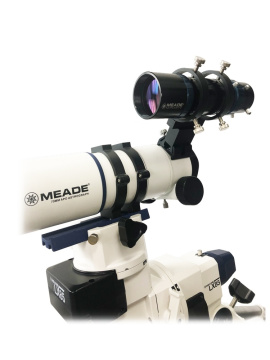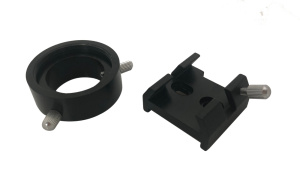 The Series 6000 50mm Guide Scope is the perfect compact guide scope solution for your astrophotography. It conveniently fits in the finderscope attachment base for Meade APO refractors and includes a new base for use with Meade's SCT & ACF telescopes. Whatever happened to piggybacking a larger 80mm refractor on the telescope to autodguide? Autoguider cameras and control software now guide at such a high rate of accuracy that a smaller guide scope with less focal length can be used. This saves weight and provides a much bigger field of view, ensuring you will find a guide star no matter where in the sky you are pointed.
The 50mm Guide Scope employs a premium multi-coated doublet objective, edge-blackened for maximum contrast. A solid guide scope, which does not flex is critical. That's why we've outfitted the 50mm Guide Scope with 6 oversized adjustment screws in a solid dual-ring aluminum mounting bracket. Focusing is easy and accurate, thanks to the Meade-designed helical fine focuser, which keeps your autoguider locked in the same orientation when focusing. Accepts 1.25" cameras, eyepieces, and T-threads. An extension tube is also included to accommodate a larger range of autoguider cameras. It's an ideal combination with our LPI-G and LPI-G Advanced cameras!
Included accessories:
6-point ring bracket
17mm T-thread extensions with 1.25" holder & thumbscrews
Dovetail finder base
| Specifications | |
| --- | --- |
| Focal length, mm | 162 |
| Focal ratio | f/3.2 |
Meade Series 6000 50mm Guide Scope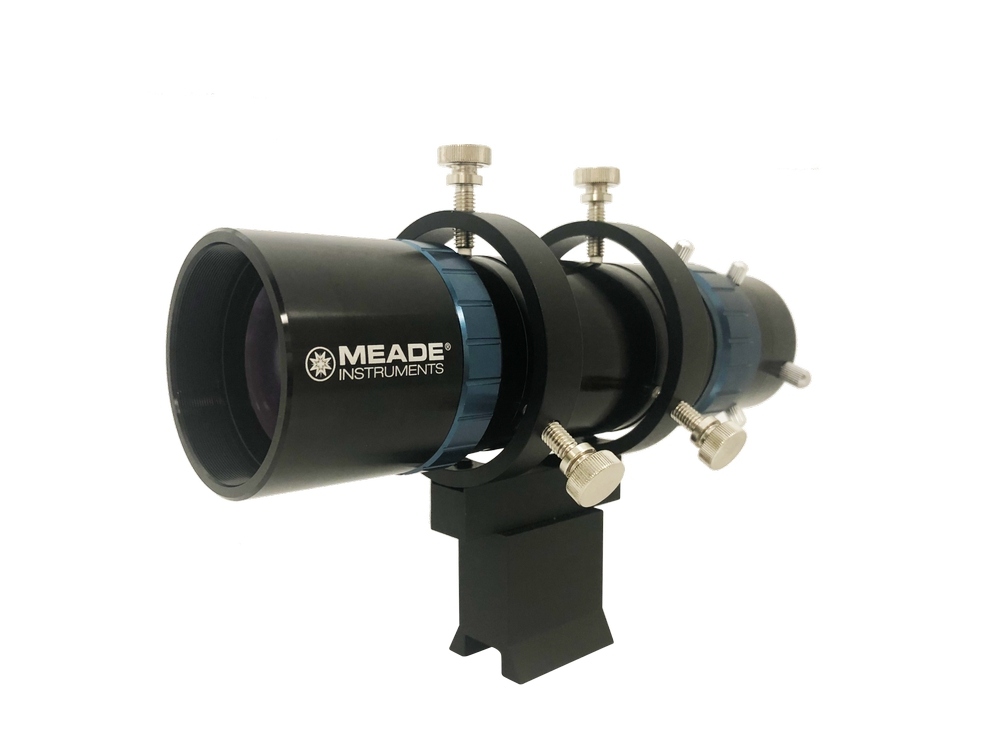 The Series 6000 50mm Guide Scope is the perfect compact guide scope solution for your astrophotography. It conveniently fits in the finderscope attachment base for Meade APO refractors and includes a new base for use with Meade's SCT & ACF telescopes. Whatever happened to piggybacking a larger 80mm refractor on the telescope to autodguide? Autoguider cameras and control software now guide at such a high rate of accuracy that a smaller guide scope with less focal length can be used. This saves weight and provides a much bigger field of view, ensuring you will find a guide star no matter where in the sky you are pointed. The 50mm Guide Scope employs a premium multi-coated doublet objective, edge-blackened for maximum contrast. A solid guide scope, which does not flex is critical. That's why we've outfitted the 50mm Guide Scope with 6 oversized adjustment screws in a solid dual-ring aluminum mounting bracket. Focusing is easy and accurate, thanks to the Meade-designed helical fine focuser, which keeps your autoguider locked in the same orientation when focusing. Accepts 1.25" cameras, eyepieces, and T-threads. An extension tube is also included to accommodate a larger range of autoguider cameras. It's an ideal combination with our LPI-G and LPI-G Advanced cameras! Included accessories: 6-point ring bracket 17mm T-thread extensions with 1.25" holder & thumbscrews Dovetail finder base Specifications Focal length, mm 162 Focal ratio f/3.2