Astrophotography images and tips from Joel Sawaski
05.08.2015
We are happy to share astrophotography images made by Joel Sawaski with the Levenhuk SkyMatic 105 GT MAK Telescope and the Levenhuk T310 NG digital camera. We are very grateful to Joel for allowing us to publish his pictures and the results of his research on our website. We hope that the images and author's comments will help those of our customers who have just started their journey through the world of astrophotography or who are just thinking about it. "I believe my viewpoint could be a good one because two months ago I knew nothing about astronomy and even less about astrophotography. Now I can take multiple video files, enhance them with RegiStax, and combine them with Photoshop," says Joel.
Astrophotography shots made and annotated by Joel Sawaski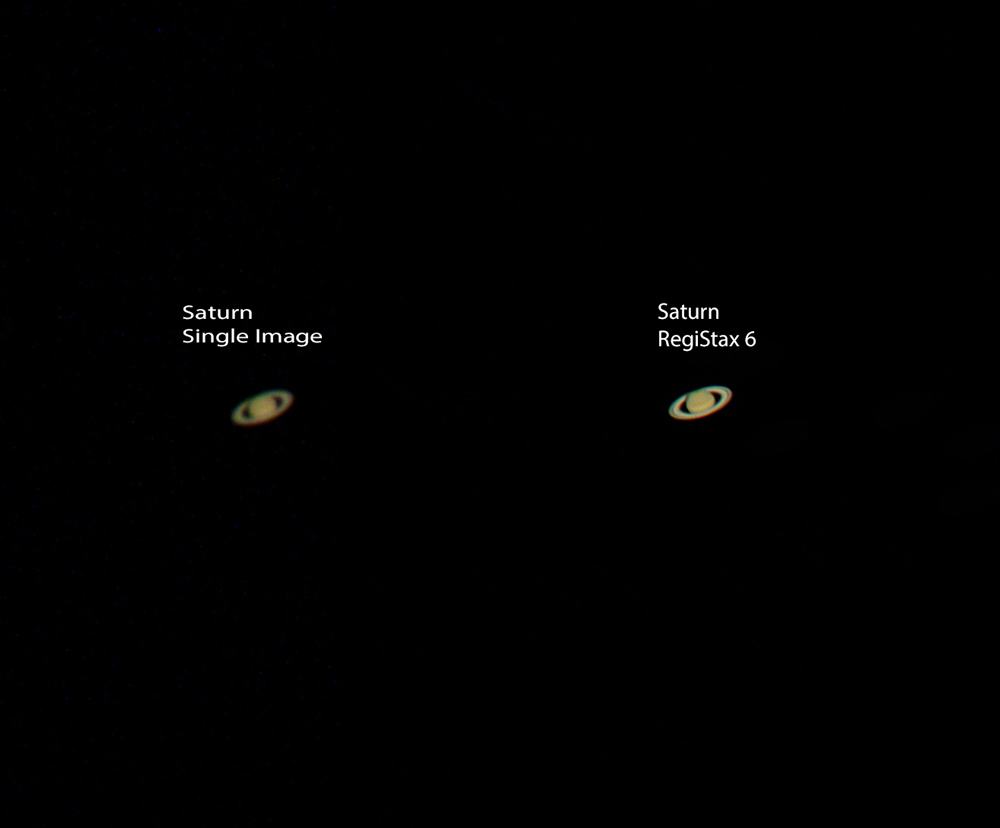 Saturn

The Moon
These images show the importance of "stacking". Without stacking a beginner like me could not determine why my images were of such low quality compared to other images I found online. My first thought was "Is my equipment sub-standard"? The answer was no. My equipment is fine; I just need to process AVIs and not just take single images. My next task was to get a high-resolution image of the full moon. This image was taken setting the telescope to take 4 AVI files; one AVI for each quadrant of the moon. Each quadrant was then processed by RegiStax 6 and converted to a single image. Those four images were then merged into a single high resolution using Photomerge in Photoshop.
Lunar astrophotography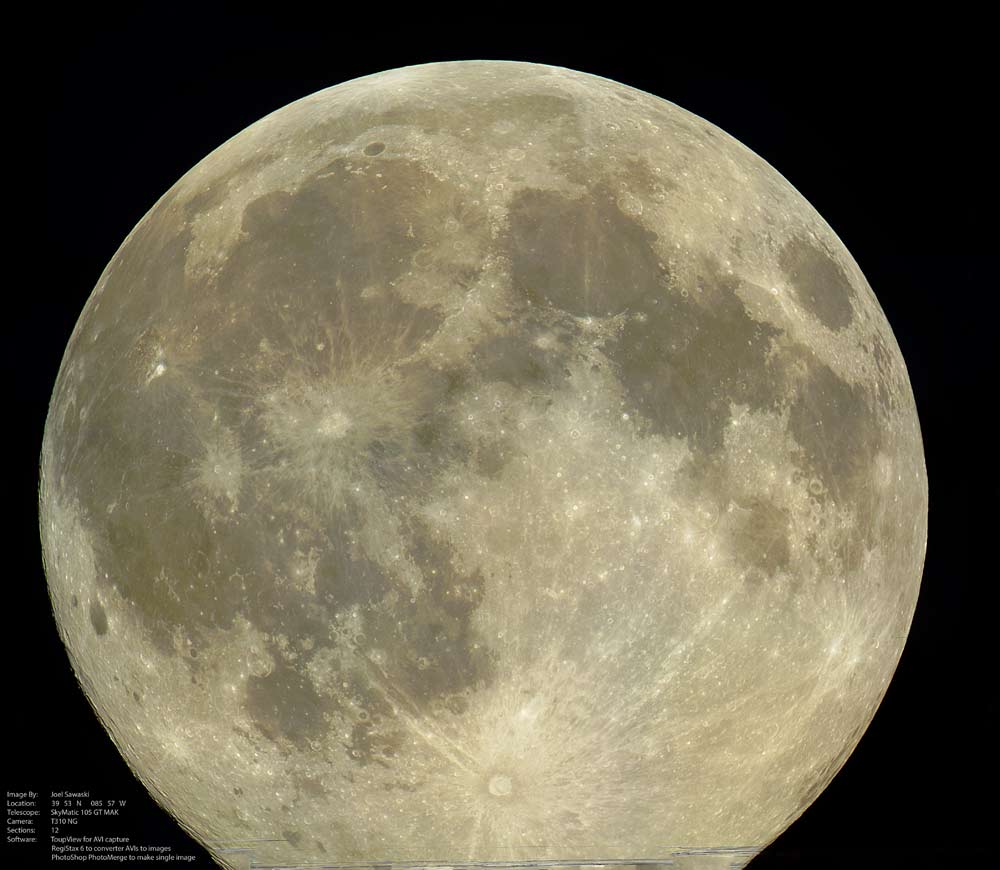 The Moon at 80x, four-sections Registax Photomerge
With the success I had making the four-image merge of the moon I decided to go for an even higher resolution moon image. So, I put on my 2x Barlow and took 12 AVIs. These were then processed using RegiStax 6 and merged using Photoshop. The reason the bottom is not complete is because my tablet's power ran out before I could get the last 2 AVIs.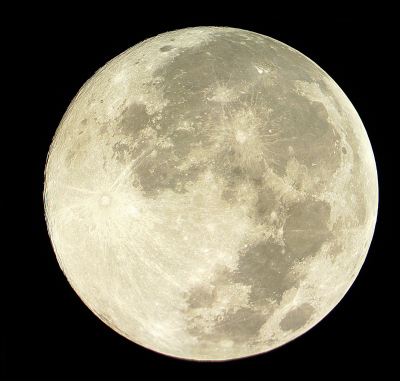 The Moon at 160x, twelve-sections Registax Photomerge
Using this image I have produced a 14" x 16" high-resolution moon print that is suitable for framing.
About the author
Joel Sawaski is an electrical engineer, a university adjunct math instructor, aspiring amateur astronomer and astrophotographer making incredible progress. He plans on sharing his findings with his students.
About the telescope
Levenhuk SkyMatic 105 GT MAK Telescope
, compact MAK with GoTo function and long focal length of 1300mm is suitable for both visual observations and astrophotography. It is especially good for the Moon and planets.
About the camera
Levenhuk T310 NG Digital Camera is a 3Mpx digital camera designed for astrophotography. It allows for capturing both images and videos, and comes with software, telescope adapter and USB cable included in the kit.
Photos and comments provided by Joel Sawaski
August 2015, USA